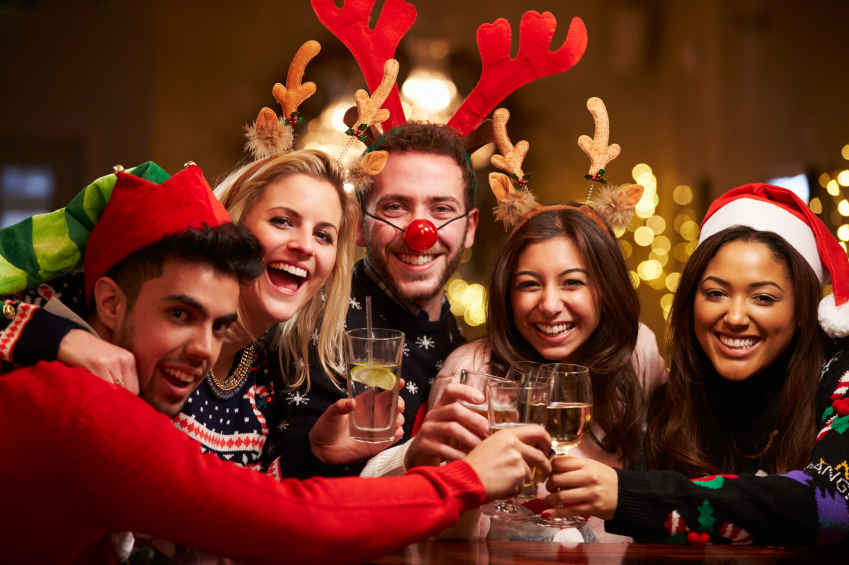 The office Christmas party. It's an institution here in Australia, and most employees expect some kind of celebration. It's only fair, too, given the hard work they've put in over the year. But increasingly, office parties have become legal minefields.
The good news is that there are measures organisations can take to safeguard their staff, as well as themselves, against things turning bad.
Are office parties work-related?
One of the big questions is whether the party is work-related. If the function is held by the employer and staff are requested or required to attend, then it's work-related. This is the case even if the function is held away from the worksite, for example at a restaurant or function centre. Because of this, organisations should outline expectations to staff in advance of the party and in writing. 
It is important to remind staff that:   
As they will be attending a work function, they are expected to conduct themselves in a respectful and responsible manner. 

They should not drink to excess and should be discouraged from drinking prior to arriving at the venue. 

The organisation's policies will apply to the event.   
Staff should also be cautioned about using social media on the night, especially if they have been drinking, because social media can be used as documentary evidence of a person's conduct.
Alcohol-fuelled festivities
It seems inevitable that staff will drink alcohol at office functions, but there are ways to stop things from getting out of control. The issue is illustrated in the case of
Keenan v Leighton Boral Amey Joint Venture
, where an employee was dismissed following his behaviour at an office party. The Fair Work Commission (FWC)
set out guidelines
for responsible service of alcohol at Christmas parties in its ruling on the case:   
Serve drinks for a closed period, for example two hours. 

Do not allow self-service of drinks. 

Ensure the venue will refuse service to those who are drunk and will remove anyone who is drunk and causing trouble. 

Ensure that the running of the evening is overseen by at least two senior staff members.   
Organisations should not have an open bar tab as this encourages excessive drinking.
Think about transport
Organisations should also consider how employees get to and from the function. In Keenan, the applicant continued to drink and celebrate in the same venue after the party had finished. This was when some of his most offensive behaviour occurred.   Encourage staff to leave the venue as soon as the function is over. Consider providing employees with taxi vouchers. Organising taxis to be waiting at the venue at the end of the function can also work well. In some cases, you may need to consider transport to the venue, for example, if the workplace is in a city but the venue is in a regional area. Organising a bus to and from the venue may be a solution.
Work health and safety
Work health and safety (WHS) requirements will apply to all staff while at the function, and potentially in the course of their travel to and from the venue. Organisations should manage any WHS risks, including any food concerns, especially allergies.
Bullying, harassment and discrimination
Because the Christmas party is a work function, work rules apply. Any comments or actions that may be considered harassment or bullying are unacceptable. The Keenan case was a good example of this. Organisations should also avoid activities that may result in discrimination or some staff feeling excluded. For example, a person whose culture and religion prohibits the consumption of alcohol may not feel comfortable attending an office function in a pub.
Get creative
A function that will keep people engaged may limit their opportunities to consume alcohol. For example, running an activity instead of a sit-down meal. Paintball, circus performers or a magic show are a few ideas.
It's true that office Christmas parties have a poor reputation, and sometimes deservedly so for the unsavoury antics of a renegade few. But this doesn't have to be the case. Careful planning is a great way to ensure that everyone finds their way to a very happy Christmas.
Content retrieved from: http://www.wiseworkplace.com.au/_blog/WISE_Blog/post/tis-the-season-office-christmas-party-tips-and-traps/.